Security for Network
Function Virtualization (NFV)
Hillstone CloudEdge NFV Solution
High-Performance, Elastic and Highly Compatible
Hillstone CloudEdge for NFV accommodates virtualized environments with a high-performance, elastic and highly compatible security solution. CloudEdge provides advanced next-gen firewall services for virtual networks and applications . Easily adaptable to a wide variety of NFV environments, it can be automatically deployed, configured, and scaled up as needed.
Requirements for NFV and VNFs
Most organizations have adopted some form of virtualization technology to accommodate dynamic applications and business operations. However, this option typically virtualizes only computing, storage and switching resources – not the devices that run at Layers 3 to 7. In a Network Functions Virtualization architecture, all network functions, like firewalls, routers and load balancers, are virtualized as Virtual Network Functions, or VNFs.
The key functional requirements of a VNF are self-service and self-configuration, to allow automatic deployment and configuration by customers or tenants; support for multiple cloud platforms that span hybrid and heterogeneous clouds; scalability and elasticity to support dynamic workloads and applications; and Management and Orchestration (MANO), to support the daily operations of a cloud administrator as well as service chaining and upgrades.
CloudEdge for NFV
Hillstone CloudEdge offers the advanced security and flexibility required by highly dynamic business applications and operations in an NFV environment. It provides the compatibility, elasticity, high performance, and open API that are all crucial in an NFV security solution.
Hillstone CloudEdge Key Features
Highly Compatible
CloudEdge is compatible with a wide variety of NFV environments, from major hypervisors like ESXi, Hyper-V and Xen, to platforms such as VMware, ZTE, OpenStack and Huawei, to public clouds including AWS, Azure, Ali Cloud and more.
Automatic Deployment and Initial Configuration
Hillstone provides VNF images in multiple formats to meet the requirements of various NFV architectures. Virtual resources are pre-configured via embedded agents to streamline deployment.
Automatic License Management
To ensure VNF modules can closely follow user requirements to start, adjust, or shut down, Hillstone offers a License Management System (LMS) for VNF deployments. With the help of LMS, licenses are automatically assigned or recycled whenever a VNF module starts, adjusts, or terminates to help ensure that network services scale along with customer requirements.
Elasticity and High Performance
Hillstone VNF can automatically adjust virtual resources, like vCPU and memory, as needed. Without re-deploying the VNF module, new resources can be assigned and a new license with higher capacity loaded via the LMS. When VNF performance has saturated with regards to increasing virtual resources, a VNF can enable the support of SR-IOV and further improve the interface throughput to nearly line rate.
REST API and MANO
As part of self-management, a VNF must provide a northbound interface to upper-level management software that allows users to manage their services via a single portal. Hillstone CloudEdge VNF includes a REST API, a popular interface standard supported by major management platforms like AWS, Azure and OpenStack. CloudEdge also offers three NFV orchestration solutions for integration with other MANO structures.
Trending in2022: Big Data is a Big Deal
Reframe and Simplify, Consolidate Your Security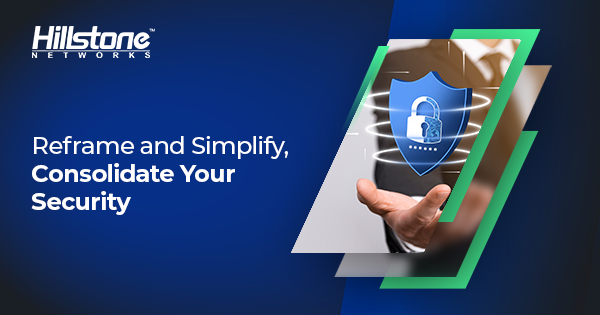 "Transform" at RSA 2022: New Tech, Old Terms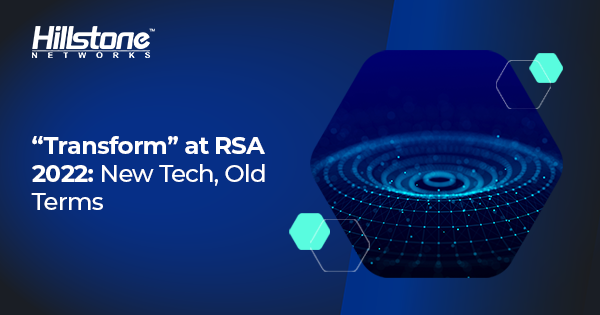 Contact Hillstone Networks regarding NFV for your enterprise
Learn more about Hillstone's NFV security solutions by contacting a local authorized Hillstone Networks reseller.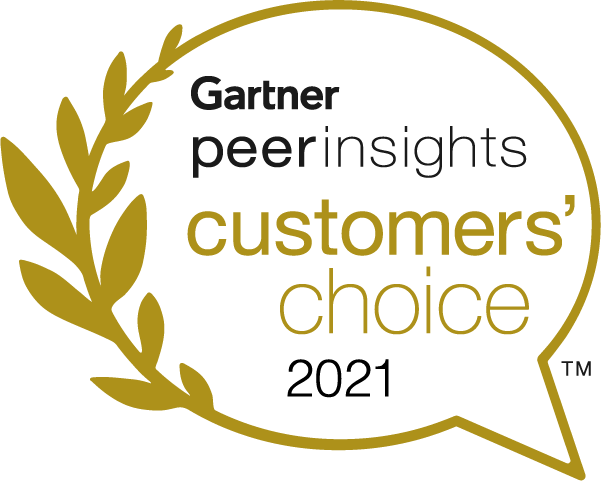 For the second year in a row, Hillstone Networks has been recognized in Gartner Peer Insights Customers' Choice for Network Firewalls.
The Customers' Choice is a rating of vendors in a given market — for Hillstone, it's Network Firewalls — that take into account both the number of reviews and the overall user rating. Based on feedback and ratings from our end users who have purchased, implemented and are happily using our products and services, Hillstone's overall rating came to 4.8/5.