Enterprise Data Center Security
Hillstone X-Series Data Center Firewall Solutions
Carrier-Class Infrastructure Protection for Data Centers
Hillstone X-Series is a multi-tenant next-generation firewall (NGFW) for service providers and large enterprise data centers. With carrier-class performance — scaling up to 3.5 Tbps and supporting 1000 virtual firewall systems for multi-tenant operation — the X-Series is a strong choice for carriers and cloud service providers looking for the utmost data center security in their data centers while achieving a superior TCO.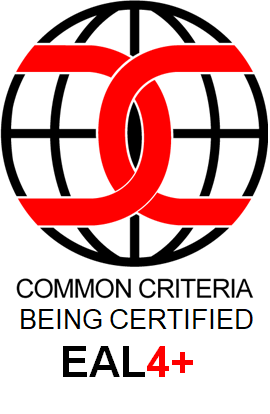 Hillstone Data Center Firewall Suite Value Proposition
Data center and carrier-class performance
Hillstone's X-Series next generation firewall supports the largest enterprise and service provider data center needs by providing up to 3.5 Tbps FW throughput supporting 720M concurrent sessions and 1.4 Tbps of IPS. This ensures comprehensive infrastructure protection without compromising the user experience for hundreds of thousands or millions of service provider customers.
Scalable protection through patented architecture
To fit a wide range of performance needs for different sizes of data centers, Hillstone's X-Series NGFW scales from 590 Gbps to 3.5 Tbps of FW throughput with carrier-grade features. X-Series' patented Elastic Firewall architecture provides independent processing of network and application layer traffic, facilitating linear scalability for large enterprises and service providers.
Highly available architecture
Hillstone's Twin-Mode provides consistent and optimized operations in highly-available deployment architectures. The X-Series provides service providers and enterprises peace-of-mind by ensuring continued data center security across multiple locations and even in the face of widespread outages.
Industry-leading performance with better TCO
Hillstone's X-Series NGFW provides a lower TCO while matching or exceeding solutions from other leading incumbents, ensuring that service providers and enterprises maximize the value of their IT investments.
Hillstone X10800 Data Center NGFW
Hillstone Networks Once Again Recognized as a Visionary in the 2022 Gartner Magic Quadrant for Network Firewalls

Hillstone Data Center NGFW Resources
Learn more about Hillstone's Data Center NGFWs
Engage with us to learn more about Hillstone's data center NGFW products by contacting your local authorized Hillstone Networks reseller.
For the 4th year in a row, Hillstone Networks has been recognized in Gartner Peer Insights Customers' Choice for Network Firewalls.
The Customers' Choice is a rating of vendors in a given market — for Hillstone, it's Network Firewalls — that take into account both the number of reviews and the overall user rating. Based on feedback and ratings from our end users who have purchased, implemented and are happily using our products and services, Hillstone's overall rating came to 4.9.