Defending Government Agencies
Cybersecurity for Government Agencies
Empowering the digital revolution, while safeguarding privacy and optimizing cost
The Government sector is undergoing a rapid transformation across multiple levels, driven by the adoption of new digital technologies. This digital revolution is dramatically enhancing the way government agencies interact with and support their public customers. With a wide range of services and tasks, the government sector plays a vital role in supporting and advancing the citizens and businesses that are essential to a nation's economic and social well-being.
The protection of sensitive citizen data, safeguarding critical government operations and infrastructure, and ensuring the integrity of public services are paramount concerns.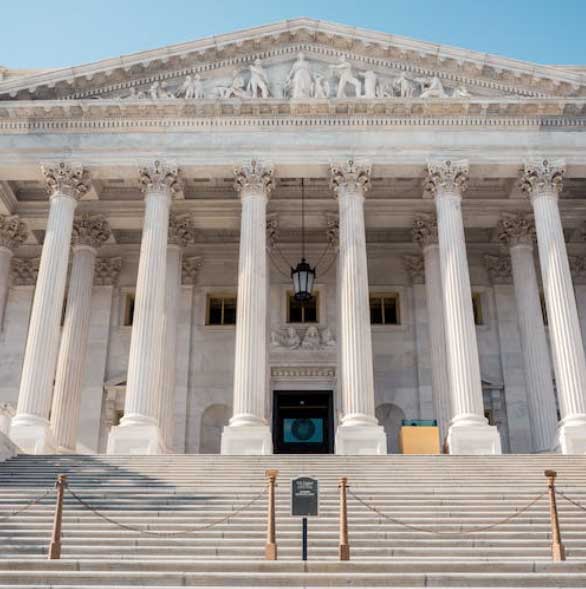 Cybersecurity is Essential in Government Transformation
Cybersecurity in the government sector extends beyond protecting data confidentiality and integrity. It also includes:
Safeguarding critical infrastructure, such as power grids, transportation systems, and communication networks, which are essential for maintaining public safety and economic stability.
Defining guidelines and standards for government sponsored organizations like NIST and MITRE. These agencies also establish regulations and policies for corporations.
Developing, funding, sponsoring new cybersecurity technologies through research grants and investments.
As transformational programs are implemented, cybersecurity becomes an essential factor in enabling the digital infrastructure necessary for government to fulfill its role and regulations.
Key Cybersecurity Challenges for Government Agencies
As the Government sector embraces digital transformation, new cybersecurity challenges that come par for the course must be effectively addressed. The government sector operates as a high-value target for cybercriminals because of the vast amount of valuable data it handles, including citizen information, national security details, and confidential governmental operations. These threats come in various forms, including sophisticated cyber-attacks, data breaches, ransomware, and espionage attempts.
State Actors or Organized Crime
State actors or organized criminals target different types of infrastructure for different reasons and with different tools. Generally, critical infrastructure is targeted by state actors or organized crime with DDoS attacks, APTs and malware, and ransomware.
State Actors or Hacktavists
Civil infrastructure is targeted by state actors and hacktivists with DDoS, APTs and malware, and espionage.
State Actors or Hacktavists
Federal infrastructure is targeted by state actors or hacktivists with disinformation, APTs and malware, and espionage.
Organized Crime or Script Kiddies
For state and local infrastructure, it is organized crime or script kiddies that attack using Trojans, malware, and ransomware.
Hillstone Solutions Deliver Full-stack Protection for Government Agencies
Hillstone provides a comprehensive cybersecurity portfolio that addresses the most pressing challenges faced by government agencies in achieving cyber resilience. Hillstone delivers protection across the IT stack, delivering L2-L7 layer protection, streamlining operations and management, as well as ensuring the security of cloud infrastructure.
Government agencies require robust protection across their entire IT ecosystem, from network perimeter to endpoints, and across clouds. Hillstone's full-stack protection includes next-generation firewalls, intrusion detection and prevention systems, advanced endpoint security, and advanced threat intelligence. For government agencies spanning multiple locations, the Hillstone SD-WAN solution secures access to campus operations, delivering maximum quality of service and security.  
By integrating these components, Government agencies are assured a cohesive defense mechanism that provides comprehensive protection against evolving cyber threats.