Welcome to Hillstone Cybersecurity Techtalk series, where technology experts and business leaders worldwide will come together to discuss market and technology trends in cybersecurity and how to reshape security to embrace cyber resilience.
As Hillstone has emerged as a global innovative cybersecurity company with offices, partners, and customers worldwide, we hope our Techtalk series will inspire and provide insights to our audiences with:
Holistic global approach to cybersecurity
Understanding of the cybersecurity landscape in different regions
Security measures in place with initiatives, establishments, governance, and solutions
Our hosts, Matt Kimball and Steve McDowell, will lead these insightful discussions with leaders and experts in the security industry.
Please join us every second Wednesday of each month for live viewing of our monthly Cybersecurity Techtalk. If you miss any of our live Techtalks, they can be viewed on-demand on our website.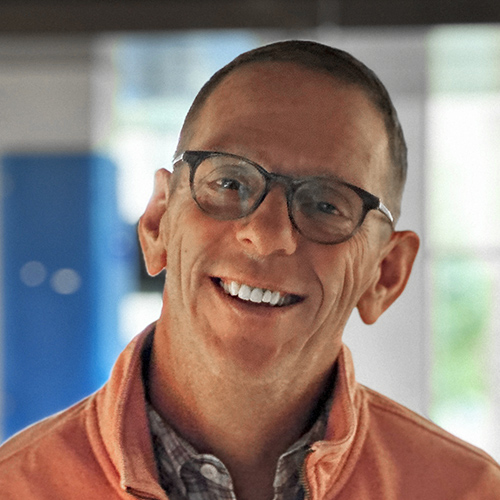 Matt Kimball is a datacenter analyst covering servers and storage. Matt's 25-plus years of real-world experience in high tech spans from hardware to software as a product manager, product marketer, engineer, and enterprise IT practitioner.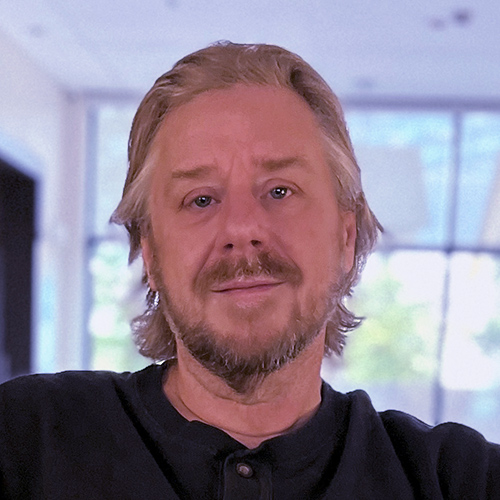 Steve McDowell is a technologist with over 25 years of deep industry experience in a variety of strategy, engineering, and strategic marketing roles, all with the unifying theme of delivering storage and systems technologies into the enterprise market. 
Join us on September 14, 2023
Episode 9: Mastering XDR: Elevating Your Security Posture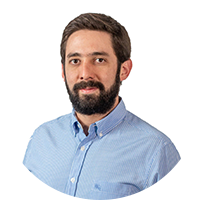 Rafael Santana
Technical Marketing Engineer
Hillstone Networks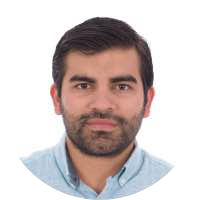 Adib Manssur
Sr. Product Manager,
Hillstone Networks
Extended Detection and Response (XDR) holds a lot of promise for companies looking to deepen their security posture through a centralized and integrated security platform that connects the entire enterprise – from devices at endpoints to people and applications.
But not all XDR platforms are designed the same way.
What makes an XDR platform most effective?

How open should an XDR platform be?

How can a security professional choose the best XDR platform for their specific needs?

Discover answers to these and more, as the latest Security TechTalk continues on, digging deeper into the cybersecurity landscape, with your hosts and special guests from Hillstone Networks, Rafael Santana and Adib Manssur. Save the date and mark your calendars!
September 14th, GMT+8 (Singapore)
10:00 AM
September 14th, GMT+2 (Madrid)
10:00 AM
September 14th, GMT-5 (US Central Time)
10:00 AM
Episode 8:
Cloud without Compromise: How to Navigate Cloud Security Challenges
Summer may be winding down, but hackers continue to hunker down on exploiting cloud vulnerabilities. Join Steve and Matt and special guests, Israel Lugo, Cloud & Security manager from SIJISA Ciberseguridad, and Alvaro Martinez, Sr. Sales Engineering Manager from Hillstone Networks, as they discuss navigating the challenges of cloud security.
Recorded: August 16, 2023
SPEAKERS:
Israel Lugo
SIJISA Ciberseguridad | Cloud & Security Manager
Alvaro Martinez
Hillstone Networks | Sr. Sales Engineering Manager
Episode 7:
Cloud Security Fundamentals for SMBs
As more and more businesses migrate applications and services to the cloud, security becomes a mandate in protecting critical data and infrastructure and maintaining compliance at every instance. This session's special guest, Federico Decia, CEO and co-founder of Nub8, will share their experiences in delivering secure cloud services with Hillstone Networks
SPEAKERS:
Federico Decia
NUB8 | CEO
Alexander Rodriguez
Hillstone Networks | Deputy of Sales Director Americas
Episode 6: The Connected Caribbean: Blue NAP Americas and Hillstone Networks
This session's special guest, Giovanni King, CEO of Blue NAP Americas, will share with us their blue grass efforts to deliver IT services to not only Curaçao and its people, but establish itself as the central hub that connects the broader Caribbean islands.
SPEAKERS:
Giovanni King
Blue NAP Americas | CEO
Andre Kupfer
Hillstone Networks | Sr. Sales Enginneering Manager
Episode 5: Unpacking The Sights and Insights at RSA Conference
From exploring the latest in technology innovations, to learning from the leading experts in the industry, RSA Conference offers an opportunity to exchange ideas, network with peers and advance knowledge in the space. This session will feature exclusive footage from our RSA Conference showcase, highlighting the innovative technologies and solutions as part of the Hillstone Integrative Cyber Security approach. 
SPEAKERS:
Hillstone Networks Global Sales Team
Episode 4: AI and Cybersecurity: A Match or Miss
As AI becomes more pervasive, it's more important than ever to understand its impact and role in the cybersecurity world. This session, our experts will provide an in-depth discussion on the role of massive datasets in driving machine learning models for effective threat mitigation, strategies for managing against the threat of AI-driven malware, and the risk of not including AI in your cybersecurity strategy.
SPEAKERS:
Tim Liu
Hillstone Networks | CTO & Co-founder
David Yu
Hillstone Networks | Distinguished Solutions Architect
Episode 3: ZTNA: What You Need to Know
ZTNA is a security model that fills gaps left by VPNs. It uses a zero trust approach to prevent unauthorized access to applications and services, reducing network threats. Join TechTalk with hosts Matt and Steve, and special guests Carlos from Bidweb Security and Felipe from Hillstone Networks, to learn about ZTNA, its deployment challenges, and best practices, including real-world implementation examples.
SPEAKERS:
Carlos Sampaio
Bidweb Security | CTO
Felipe Brandao,
Hillstone Networks | Sr. SE Manager
Episode 2: MWC 2023 Predictions: How to Secure a Mobile and Connected World
We are all digitally connected. But connectivity doesn't always equate with security. Hear from our cybersecurity tech experts who work directly with service providers that oversee the security of customers' digital assets. Join us for best practices and insights on what it means to transform networks and business operations for a more secure, connected world.
Recorded: February 8, 2023
SPEAKERS:
Alberto Carrillo, Sr. Sales Engineering Manager for Iberia.
Andre Kupfer, Sr. Sales Engineering Manager for Brazil.
Episode 1: New Year: New Cybersecurity Techtalk Series
Business and thought leaders in Europe, Dawid Krolica, and Latin America, Manuel Acosta, discuss the cybersecurity landscape in their regions and how to build cyber resilience based on the three pillars of cybersecurity: People, Processes, and Technology. People training to build security awareness. Processes to implement security awareness and to utilize the right technology products and solutions to mitigate cybersecurity risks. Technology to protect from and minimize risks of cyberattacks.
Recorded: January 11, 2023
SPEAKERS:
Dawid Krolica, Hillstone Territory Sales Manager for Eastern Europe
Manuel Acosta, Hillstone Country Manager in Mexico
Receive notice to each upcoming episode along with your login information